Our founder, Joseph Klischuk first started in the real estate business in the early 1960's when he began helping Ukrainian immigrants find housing in the Chicagoland area. Joseph Klischuk was born in Ukraine and at a young age, his family was forced by the Soviet regime under Stalin to leave their home and farm. His parents and family were sent to a labor camp in Siberia. Under extremely dangerous conditions, Joseph managed to escape to Europe where he earned a scholarship to the University of Nebraska where he graduated with a degree in Economics. He attended the University of Nebraska at the same time as Johnny Carson where he became involved in theater. He believed that America would offer a better life, but unfortunately, he would not be able to see his family until the collapse of the Soviet Union in the early '90's at which time he was reunited with some of his family members.
Joseph Klischuk moved to Chicago where there were more job opportunities and started his own storefront tax and accounting service which grew and became quite successful. He learned 6 languages which proved beneficial in his personal and professional life. Joseph eventually became a real estate broker and had several Chicago and suburban offices. He and his family moved to Orland Park in 1975. In 1993, the Klischuk family purchased a new construction office condominium in which Orland Park Realtors operates it's business along with the family's group of financial companies.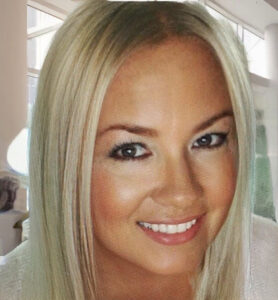 His daughter, Gloria Klischuk has worked alongside her father for many years and subsequently took over after his retirement. It all began when she a little girl and would assist her father by folding letters and stuffing envelopes for mail outs.  Her actual real estate career began at 21 when she simultaneously obtained her real estate sales license and real estate broker license within the same year. She worked part time in real estate alongside her father while in college. Gloria graduated at the top of her class with a Bachelor of Science in Finance from the University of Illinois at Chicago. Gloria has 37 years of experience in the real estate business and is a member of the National Association of Realtors, Illinois Association of Realtors and the Mainstreet Association of Realtors. She attributes her success to the fact that she genuinely cares about each and every client and they know that she is always solely acting in their best interest. She maintains uncompromising standards and a level of integrity by always putting herself in the place of the client. Gloria's clients continue to recommend her because of her extensive knowledge of every aspect of the real estate transaction as well as the strong negotiating skills that she has developed through experience and first hand knowledge of the mortgage process which gives her an edge over her competitors and ensures a smooth, stress free transaction from start to finish!
Looking for a Real Estate Agent who puts you first?
If you're planning to buy or sell a home, you want the process to go successfully. If you're selling, success means getting your property sold quickly and for the highest price possible. If you're buying, it means finding your next dream home and getting into it, affordably. On top of that, if you're like most of my satisfied customers, you also want everything to go smoothly, with as little stress as possible.
How can you ensure all that happens? By working with a real estate agent who truly puts you first.
I'm proud to be the real estate agent of choice for those who want a great experience buying or selling a home. My "clients-first" approach means that you'll be working with a professional who listens to you, provides expert advice, and works hard on your behalf.
The Expert by Your Side
When you're selling: My track record of success means I know how to showcase your house effectively, market and promote it so that it attracts qualified buyers and get it SOLD for the highest price. Throughout the process, I'm with you every step of the way, making sure your questions are answered, all the details are handled expertly, and the entire experience is a positive one.
When you're buying: My expertise in the local market means I can introduce you to homes that meet your criteria – and notify you immediately of brand new listings. I can advise you on what to look for when viewing a home, so you don't make a catastrophic mistake, and I can arm you with in-depth details on every property you see. When you find a home you fall in love with, I know how to negotiate effectively so you get that property, at the best possible price. In fact, nothing pleases me more than saying, "The home is yours."
The Right Real Estate Agent for You
Whether you're buying or selling, it's ultimately about realizing a dream. I understand how much the decision will mean to you. In fact, that's one of the reasons I became a real estate agent – to help people buy or sell a home, while making the process easy and trouble-free. Clients often tell me how much they appreciate my expertise, my willingness to be there with them every step of the way, and my determination to get them the best deal. They also tell me I'm friendly and a pleasure to work with – which is quite a compliment!
Next Steps
If you're looking for a real estate agent, it's important that you find someone who is a good fit for you. So let's talk. Whether you're selling or buying, I'd like to learn more about you and your needs and goals. You can count on me to "tell it like it is" and give you a realistic picture of what is possible.
Contact me to get in touch.
As a real estate agent who puts clients first, I look forward to hearing from you.